Poverty of Vision

Performance
2017



Poverty of Vision is a drag performance that knits together intersecting critiques of the 1980's. Considering the 80's as a regressive period when contemporary art discourse and institutional frameworks actively forgot the radical redefinitions, of what art could be and who it could be for, that had gone before in the 1970's. The piece proposes that 'looking into archives is all about looking at what isn't there'. Integrating institutional critique with a queering of childhood, an overwriting of the archive with the work of Ana Mendieta's aesthetics of disappearance, and a feminist reading of American minimalism, Poverty of Vision incorporates drag performance and the backing track as a means of overlaying pop culture with so called high culture in a questioning of what kind of traces culture leaves behind and how it is possible to intervene into and undermine the archives of power. The performance was commissioned by the Irish Museum of Modern Art (IMMA) and The Irish National Visual Artists Library (NIVAL) and began with research into the ROSC archives. ROSC was Ireland's answer to the international biennial and large scale art expo, it modelled itself on Documenta and placed commercialised gallery works from the strongest art markets on a pedestal. Claiming to bring the best of international contemporary art to Dublin the exhibition (which ran on a quadrennial basis from 1967 - 1988) offers a model of how Euroethnic, heteronormative, male dominated, contemporary art history has been constructed, commended and preserved. ROSC led to the founding of IMMA in 1991.



Poverty of Vision

Performance 2017
Commissioned by IMMA - Irish Museum of Modern Art & NIVAL National Irish Visual Artists Library Dublin as part of ROSC 50 / 1967 - 2017 39.30 minutes

Projected video collage - Soundtrack developed in collaboration with Theresa Stroetges - Two risograph printed posters given to the audience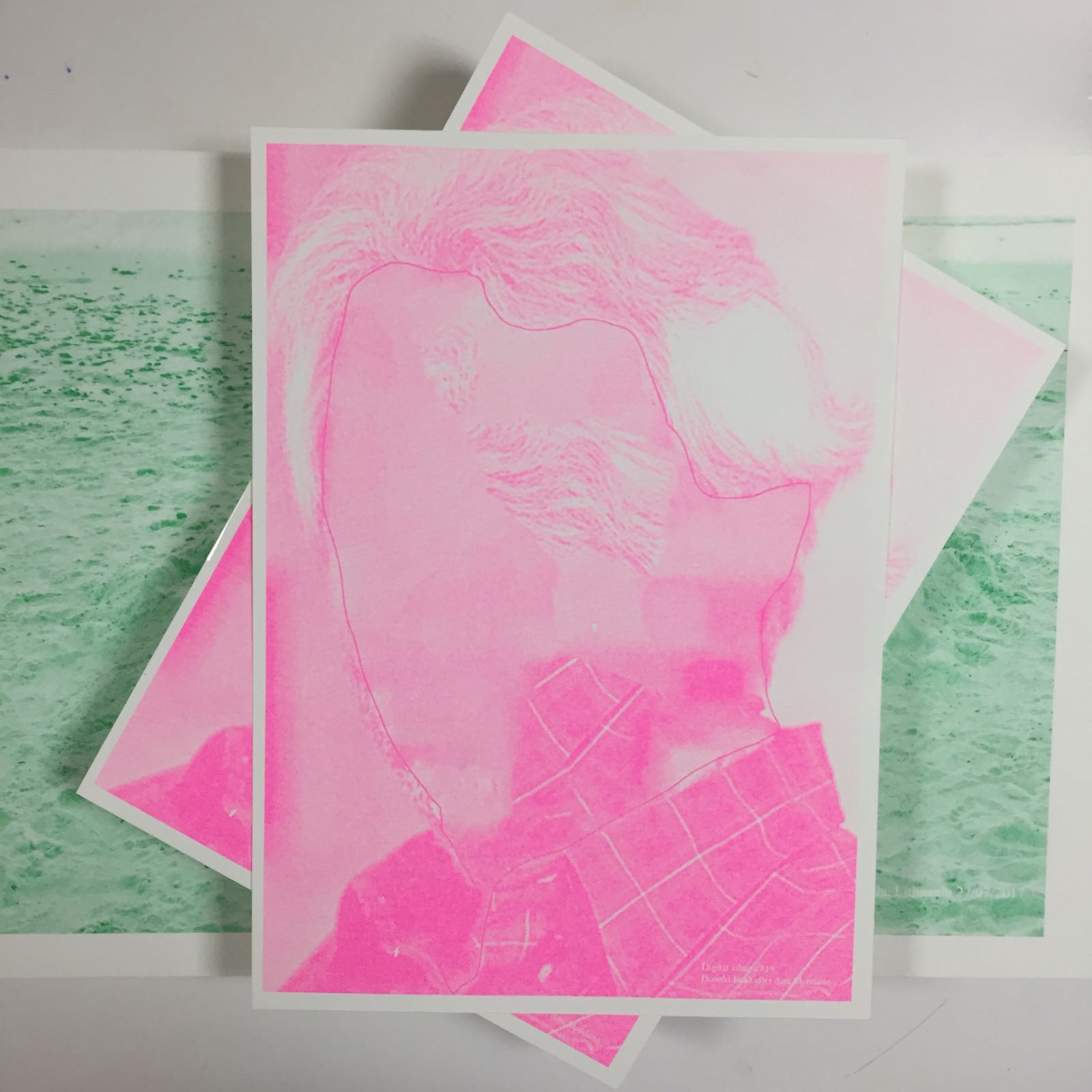 Images by Louis Haugh
"Looking into archives is like looking into dry cracks, aggravating holes, frustrated orifices, volatile perforations, omissions and splits all knocking about in the void, it's comparable to watching the intermission as the central narration. Looking into archives is all about looking at what isn't there. A disparity variation worker, a reflective stopgap heritage worker. An un-facting the facts worker."
Poverty of Vision script.
︎Circa Magazine, Lily Cahill, March 2018 (IE)
︎L'internationale, Feminism, Survival and the Arts in Ireland, Sarah Browne, May 2018 (INT)
Poverty of Vision will be performed at
Den Frie
, Copenhagen June 2019.