When the Sea Looks Back a serpents tale


Exhibition
2017


Summer 2017 NIDA Art Colony - Winter 2017 District Berlin Exhibition, performance program, radio magazine broadcast, publication
With contributions by Anti*Preuss, Bryndis Björnsdottír, Cooltūristės, Ieva Epnere, Daniel Falb, Sonja Gerdes, Ulrike Gerhardt, Golden Diskó Ship, Caspar Heinemann, Almagul Menlibayeva, Sondra Perry, Ashkan Sepahvand, Virgilijus Šonta, Jessica Lauren Elizabeth Taylor, The Many Headed Hydra, Elsa Westreicher.
A project initiated by The Many Headed Hydra (Emma Haugh & Suza Husse)
2018 M1 Hohenlockstedt - as part of
Infected Landscapes
symposium, exhibition. Curated by artistic director M.1 2017/2018 Joerg Franzbecker. With contributions from Emma Haugh, Suza Husse & Virgilijus Šonta.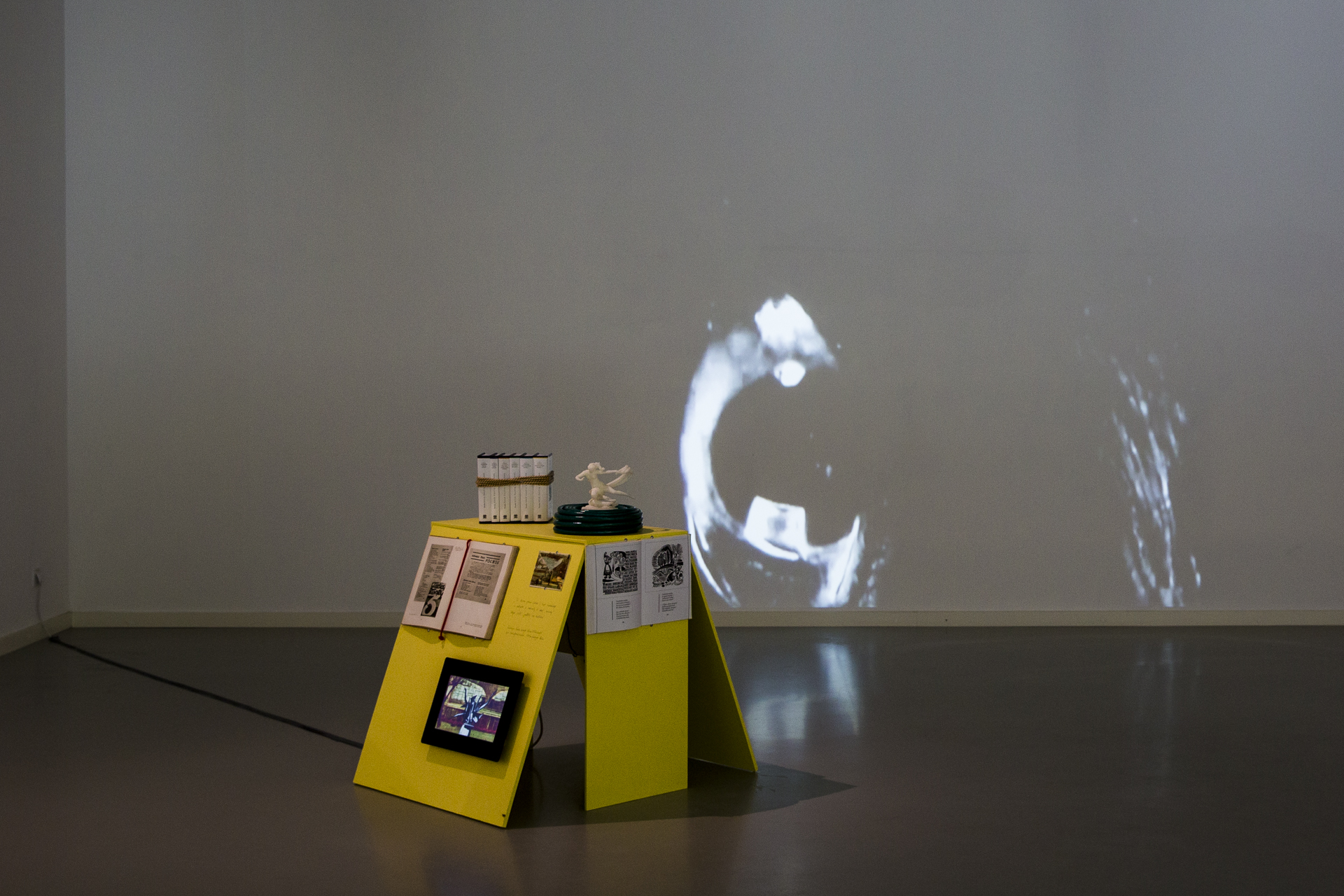 When the Sea Looks Back
at NIDA Artist Colony, Lithuania, 2017
When the Sea Looks Back,
performance program, NIDA Art Colony, 2017
The Many Headed Hydra as part of Infected Landscapes, M1 Hohenlockstedt, 2018
When The Sea Looks Back - A Serpent's Tale


The skin of the sea returns our gaze with unknown depths, tales of other lands and the movement of peoples. There is always something in the sea that tugs at the salt and water in our bodies, that seduces and alienates us in the same moment. Things we once knew but may have forgotten. Myths offer symbols that fuse our psyche with planetary streams, historical contradictions and kinships.

The Many Headed Hydra is a shape-shifting collective interested in myths and practices of queer ecologies that emerge from bodies of water. Developed with people from different islands, continents and peninsulas, The Many Headed Hydra is a feminist and decolonial art project. Involving research, art making and publishing based on collaboration and modes of storytelling The Many Headed Hydra uses publication as a performative device and surfaces in the form of magazines, evocations and exhibitions.
WHEN THE SEA LOOKS BACK (A Serpent's Tale)
is a polyphonic oracle curated by Emma Haugh and Suza Husse that engages the sea as a mirror and the serpent as a trickster to weave tales from the crossings of landscape and body, technology and power. Looking back with the sea, The Many Headed Hydra fabulates a connection between the desert landscapes of South and North, of the parched Aral Sea and the Curonian 'dead' dunes that reaches across the aftershocks of an ecological modernity formed by colonial land use. Through practices from the fields of visual arts, performance, writing, music and philosophy, the oracles in
WHEN THE SEA LOOKS BACK
tell of diaspora and border cultures in deep time ecologies and of post-imperial interspecies transformations. Following serpentine markings of future, past and present coastlines by way of imagination, memory, oral and visual modes of transmission,
WHEN THE SEA LOOKS BACK
approaches the waters as historical topographies and political collectivities.
Press
Project info on District website
Project info on NIDA Art Colony website